Multi-Language Websites
The Multi language module - i18n has got plenty of features to translate in different languages all the content of your web sites. Everything can be translated: notes, titles, views, blocks, taxonomies, menus. By default Drupal allows the translation for more than 200 default languages. You only need to enable the module and add the translation in each language.
Related Services
Multilanguage - i18n Drupal module supports translation for nodes, taxonomies, url alias, meta tags, menus and blocks. Set up the site default languages and then for each piece of content add the relative translation.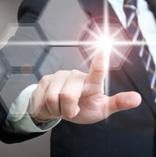 If you cannot find a module that does exactly what you need then need to write a custom module. First try to find the same functionality in some existing contributed module. Sometimes it is wise to alter or extend an existing module rather then rewriting the functionality from scratch.