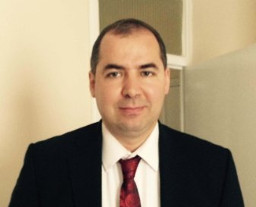 Pasquale Laudonio started the company on the 31st July 2013, he chosen the name of his wife and his sister: Maria!
I didn't like the name Pasquale Consulting, then I thought that the name Maria is more common and easier to remember and it could have a great impact for its future growth. More about us:
Drupal Contract Specialist London
I have 12 years of commercial experience in LAMP (Linux Apache MySQL PHP) Development, Testing and Continuous Integration (Git / Jenkins).
In the past I worked with different PHP frameworks, but I'm mostly specialised with Drupal 7 and more recently I'm also working with Drupal 8.
I also worked in the integration of Drupal 7 Systems with other systems and Frameworks such as Laravel, Codeigniter, WordPress and Symphony.
I started my career in London as web developer working for 6 years for one of the best marketing agency in London VCCP which won marketing agency of the year reward in 2011 and then I moved on spending one year in first clarity (main escenic partner in UK).
After First clarity I opened my LTD company and my main role has been primarily  PHP / Drupal Senior developer, other skills used Linux, Apache, MySQL.
Computer knowledge
Operating System Linux, Unix, Windows XP/NT/95/98/2000.
Microsoft Office Access, Excel, Word.
Browser per Internet Microsoft Explorer, Netscape Navigater.
E-mail / Messenger Outlook Express, Pine, Messenger.
Drawing / Planning Multimedia Dream Weaver MX, Frontpage.
Data Base SQL Server, advanced Access, MY SQL and postgres SQL.
Programming languages Visual Basic, ASP, C/C++, Pascal, Java, J2EE, PERL, PHP, XML.